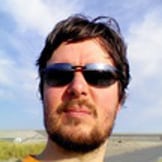 Werner Keil
Werner Keil has worked for more than 25 years as project manager, software architect, analyst and consultant on leading-edge technologies for Banking, Insurance, Telco/Mobile, Media and Public sector.
Among his earlier clients are Sony where Werner designed and implemented micro-format based tags for Sony Music.
He develops enterprise systems using Java, Java EE, Oracle or IBM, does Web design and development using Adobe, Ajax/JavaScript or dynamic languages like Ruby, PHP, etc.
Besides work for major companies he runs his own creative, talent and consulting agency Creative Arts & Technologies. In his spare time, he runs and supports open-source projects, writes song lyrics, novels, screenplays and technical articles. He is committing member of Eclipse Foundation, Apache Foundation and the Java Community Process, including his role as JSR-363 Spec Lead and Executive Committee Member.
Jakarta EE Expert Panel
Discuss the future of Jakarta EE with the main people behind it!
JNoSQL: The Definitive Solution for Java and NoSQL Database
JNoSQL is a framework and collection of tools that make integration between Java applications and NoSQL quick and easy — for developers as well as vendors. The API is easy to implement, so NoSQL vendors can quickly implement, test, and become compliant by themselves. And with its low learning curve and just a minimal set of artifacts, Java developers can start coding by worrying not about the complexity of specific NoSQL databases but only their core aspects (such as graph or document properties). Built with functional programming in mind, it leverages all the features of Java 8. This session covers how the API is structured, how it relates to the multiple NoSQL database types, and how you can get started and involved in this open source technology.