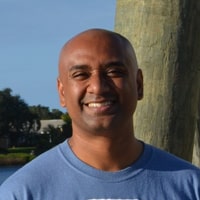 Reza Rahman
Reza Rahman is a long time consultant now working at CapTech. He has been an official Java technologist at Oracle. He is the author of the popular book EJB 3 in Action. Reza has long been a frequent speaker at Java User Groups and conferences worldwide including JavaOne and Devoxx. He has been the lead for the Java EE track at JavaOne as well as a JavaOne Rock Star Speaker award recipient. Reza is an avid contributor to industry journals like JavaLobby/DZone and TheServerSide. He has been a member of the Java EE, EJB and JMS expert groups over the years. Reza implemented the EJB container for the Resin open source Java EE application server. He helps lead the Philadelphia Java User Group.
Reza has over a decade of experience with technology leadership, enterprise architecture, application development and consulting. He has been working with Java EE technology since its inception, developing on almost every major application platform ranging from Tomcat to JBoss, GlassFish, WebSphere and WebLogic. Reza has developed enterprise systems for well-known companies like eBay, Motorola, Comcast, Nokia, Prudential, Guardian Life, USAA, Independence Blue Cross, Anthem, CapitalOne and AAA using Java EE and Spring.
MicroProfile state of the Union
Effective Docker and Kubernetes for Java EE Developers
Jakarta EE Expert Panel
Discuss the future of Jakarta EE with the main people behind it!